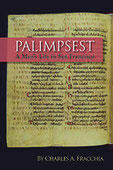 If you are interested in purchasing the novel Palimpsest by the late Charles A. Fracchia, please send us a note at 1255 California St., Suite 204, San Francisco, CA 94109 or email: info@balangerobooks.com
STORIES IN THE SAND: San Francisco's Sunset District, 1847-1964
A History of San Francisco's Largest Neighborhood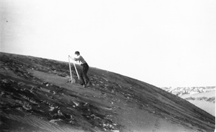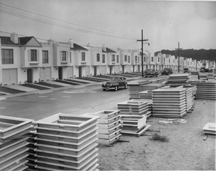 "Stories in the Sand: San Francisco's Sunset District, 1947-1964 pairs lovely photos from all eras with a well-researched history including quotes from those connected to the Sunset District, packing in some 200 archival photos and offering an in-depth focus on one of the lesser-covered districts of San Francisco. Bibliographic references are presented in every chapter while little-known, colorful accounts of the pioneers who built the Sunset make for a lively blend of researched history and personal experience. There's nothing quite like it in print: while it's generously illustrated with vintage photos, its strength lies in the addition of well-detailed history throughout, making it a 'must' for any definitive San Francisco history holding!"
Midwest Book Review, August 2014
Read what San Francisco Chronicle columnist Carl Nolte wrote about the history covered by Lorri Ungaretti in Stories in the Sand:
"She's written five [books about the Sunset and Richmond Districts], including Stories in the Sand: San Francisco's Sunset District, 1847-1964.
      "Her subjects range from the nearly treeless waste described on an 1853 map as the Great Sand Bank, to the Sunset of the middle 1960s. ..."  Read more 
"It is a well-researched, well-written and well-illustrated book ... every San Franciscan should have this book ..."
—Charles Fracchia, Founder and President Emeritus,
San Francisco Museum and Historical Society
"I live in Noe Valley, also a district in San Francisco, but after reading Stories in the Sand: San Francisco's Sunset District, 1847-1964, I felt happy to know this history, as the Sunset District is part of my City and I go there all the time. I recommend the read to anyone visiting or living in San Francisco. One is more respectful of 'place' when one knows the history, a dimension often skipped over in our expressed appreciation of place. Ungaretti makes this easy and fun to learn."
Wendy Bertrand
Author of Enamored with Place: As Woman + As Architect
"The history of San Francisco's Sunset District was as foggy as its weather before Ungaretti began digging in what was formerly known as the 'Great Sand Waste.' This is the definitive work on a great city's largest neighborhood."
Woody LaBounty
Co-founder, Western Neighborhoods Project